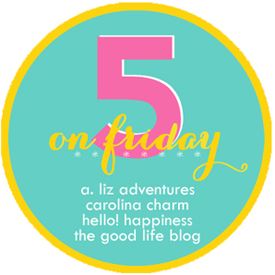 I am linking up today!! This is a first for me, so I hope I'm doing it right:)
1. Crue bear and a puppy. Pretty sure the puppy couldn't breathe and pretty sure he was going to let it go!! Too cute! NO, this is not our dog:)
2. Flag Football. Love these kids!!! Love watching them play and have fun.
3. Grady started Pre-school. Why haven't I posted on that, you ask? Because I don't feel like snot crying, that's why:) He did really good. We will leave it at that for now:)
4. Low boots. I WANT SOME OF THESE SO BAD!!! They are super cute!! I just haven't found the right pair I want!!
5. Oh my goodness!!! This stuff is AWESOME!!!! I bought it just to try and now I am hooked!!! They have several different flavors but this is one of my fav!!!
Hope everyone has a great Friday and a Wonderful Weekend!!!